Coming up: Robert Hood x UR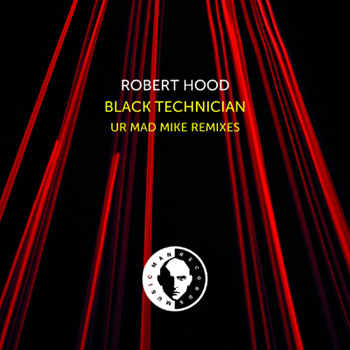 'Motor: Nighttime World 3' is widely regarded as one of the best albums of last year. We're proud to present you the third single 'Black Technician' on Music Man. It includes remixes from the Underground Resistance crew. There are two different versions for you to check out. The 'UR Mad Mike Remix' features founding UR member Mike Banks with edits by Skurge & Ray 7. On the 'DirtTech UR Remix' Mad Mike collaborated with Waajeed, who previously worked together with Slum Village, Roy Ayers and Radiohead. For the people that couldn't get a hold of the 'Nighttime World' 3LP too, the original is included as well and gets a full side.

This one will be out on the 27th of May, previews on our Soundcloud next week!

Early support from DJ Hell, Adam Beyer, Marcel Dettmann, Scuba, Luke Slater, James Ruskin, Steve Rachmad, Dj Deep, Claude Young, DVS1, Marcel Fengler, 2562/A Made Up Sound, Joel Mull, Sven Väth, Norman Nodge, Marc Romboy, Ø [Phase], Speedy J, Philip Sherburne, Adam X, Sven von Thülen (De:Bug), Heiko Hoffmann (Groove mag), Ripperton, XLR8R mag and many others!


read more
---
Get your copy of the new Deetron EP now!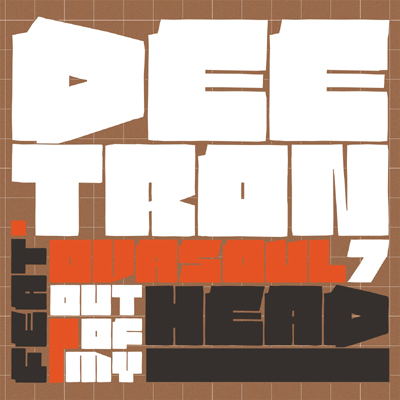 End of last year we introduced you to 'Crave', the first single of Deetron's forthcoming album on Music Man. Here's the 2nd single, this time with Ovasoul7 on vocals. Yes, the same brilliant vocalist that was also featured on Deetron's 2007 blinder 'I Cling'. The amazing original is backed up with remixes from George Fitzgerald and Kink (Vocal + Dub mix), the digital EP also includes a Deetron Dub.

Out Of My Head is already played and supported by Steve Bug, Ame, Sinden, JD Twitch (Optimo), Norman Nodge, Dixon, Agoria, Gregor Tresher, Ben Sims, Karotte, Marc Romboy, Jaymo & Andy George, Petar Dundov, Philip Sherburne, Laurent Garnier, Charles Webster, DJ Hell, Peter Kruder, XLR8R Magazine and many more!

Previews are up on Soundcloud & Youtube,
you can buy the release on Beatport or 12": Juno - Decks - Deejay



read more
---
Music Man artists on the road



PETAR DUNDOV
Fri, May 10 Berlin, DE ://about blank
Sat, May 11 Zagreb, HR Klub Aquarius
Thu, May 16 Bergen, NO Ploink
Fri, May 17 Belgrade, RS Sava Centar
Sat, May 18 Rijeka, HR STEREO DVORANA

DEETRON
May 08 Marvellous Island Festival Paris, France
May 11 Fabric London, United Kingdom
May 18 Pacha Festival Amsterdam, Netherlands

ROBERT HOOD
Fri, 17 May 2013 Tresor Night Zürich at District 4
Sat, 18 May Weather Paris Festival at Several Locations Between Paris and Montreuil / Paris, France
Sun, 19 May Weather Festival: Concrete After Hour at ​Concrete / Paris, France

STEVE RACHMAD
SATURDAY 11 Dance Experience XL, Stadspark, Groningen, The Netherlands
SATURDAY 11 Planet Rose, Doornroosje Poppodium, Nijmegen, The Netherlands


read more
---
New Deetron EP out now!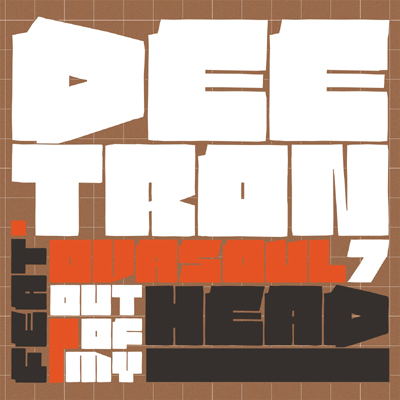 End of last year we introduced you to 'Crave', the first single of Deetron's forthcoming album on Music Man. Here's the 2nd single, this time with Ovasoul7 on vocals. Yes, the same brilliant vocalist that was also featured on Deetron's 2007 blinder 'I Cling'. The amazing original is backed up with remixes from George Fitzgerald and Kink (Vocal + Dub mix), the digital EP also includes a Deetron Dub.

Out Of My Head is already played and supported by Steve Bug, Ame, Sinden, JD Twitch (Optimo), Norman Nodge, Dixon, Agoria, Gregor Tresher, Ben Sims, Karotte, Marc Romboy, Jaymo & Andy George, Petar Dundov, Philip Sherburne, Laurent Garnier, Charles Webster, DJ Hell, Peter Kruder, XLR8R Magazine and many more!

Previews are up on Soundcloud & Youtube,
you can buy the release on Beatport or 12": Juno - Decks - Deejay



read more
---
Music Man artists on the road



PETAR DUNDOV
Fri, May 10 Berlin, DE ://about blank
Sat, May 11 Zagreb, HR Klub Aquarius

DEETRON
May 03 Robert Johnson Offenbach, Germany
May 04 Music over Matter Bern, Switzerland
May 08 Marvellous Island Festival Paris, France
May 11 Fabric London, United Kingdom

ROBERT HOOD
30 Apr Gramdioze Koninginnedag at Paardenmarkt, Alkmaar / Amsterdam, Netherlands

STEVE RACHMAD
TUESDAY 30 8Bahn Night & Day Festival, 8Bahn Musispark, Arnhem, Netherlands
SATURDAY 4 Ma22o is back!, Stichting Studio 80, Amsterdam, The Netherlands
SATURDAY 11 Dance Experience XL, Stadspark, Groningen, The Netherlands
SATURDAY 11 Planet Rose, Doornroosje Poppodium, Nijmegen, The Netherlands


read more
---
Exclusive Deetron mixtape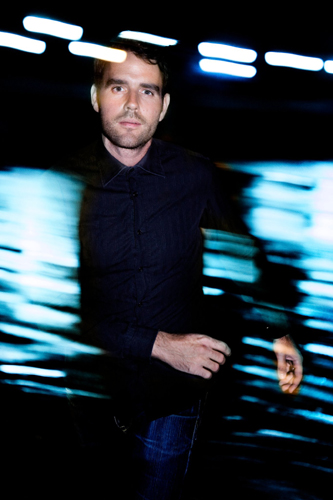 Here you can listen to a part of Deetron's set at Zouk in Singapore two weeks ago.

Stay tuned for his Out Of My Head EP coming out on Monday!



read more
---
Music Man artists on the road



DEETRON
Apr 27 Sub Club Glasgow, United Kingdom
May 03 Robert Johnson Offenbach, Germany
May 04 Music over Matter Bern, Switzerland
May 08 Marvellous Island Festival Paris, France

ROBERT HOOD
Apr 25 Donau Festival Krems, Austria
Apr 26 Trevelgue Holiday Park Newquay, United Kingdom
30 Apr Gramdioze Koninginnedag at Paardenmarkt, Alkmaar / Amsterdam, Netherlands

STEVE RACHMAD
FRIDAY 26 DO IT LIKE "A Sir", Winkel van Sinkel, Utrecht, The Netherlands
SATURDAY 27 La Vaca Club, Sala La Vaca, Ponferrada, Léon, Spain
MONDAY 29 Op het plein, Vredenburg, Utrecht, The Netherlands
MONDAY 29 Dave Clarke presents, Melkweg, Amsterdam, Netherlands
TUESDAY 30 8Bahn Night & Day Festival, 8Bahn Musispark, Arnhem, Netherlands
SATURDAY 4 Ma22o is back!, Stichting Studio 80, Amsterdam, The Netherlands


read more
---
<Previous 1, 2, ..., 12, 13, 14, 15, 16, ..., 44, 45 Next>
RELEASES
GET OUR NEWSLETTER
CONTACT US
info@musicmanrecords.net