Music Man artists on the road



PETAR DUNDOV
Tue, Jul 16 Nijmegen, NL The Basement
Sat, Jul 27 Bordeaux, FR I.Boat

DEETRON
Jul 21 WE LOVE SPACE Ibiza, Spain
Jul 26 Bonsoir Bern, Switzerland

ROBERT HOOD
Jul 27 Welcome To The Future festival, Het Twiske, Amsterdam, NL


read more
---
Music Man artists on the road



PETAR DUNDOV
Tue, Jul 16 Nijmegen, NL The Basement

DEETRON
Jul 13 ANTS @ Ushuaia Ibiza, Spain
Jul 21 WE LOVE SPACE Ibiza, Spain


read more
---
Get your copy of the new Deetron EP now!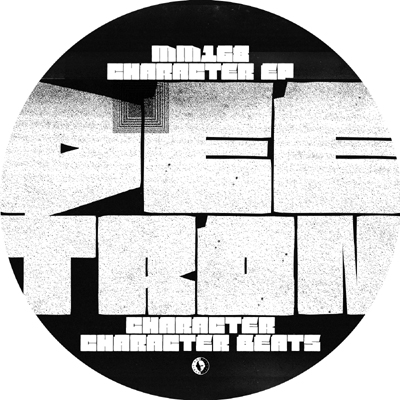 Deetron is on a roll. Fresh off his "Out Of My Head" single with remixes from Kink & George Fitzgerald, he has a new EP ready. "Character" is techno as you can expect it from our Swiss friend; deep but uplifting, refined but powerful. The track comes in two different versions, with the 'Beats' version being more stripped down obviously. "Can't Love You More" on the flip drives on a catchy vocal and goes more toward the (deep) house spectrum, but with a punchy kick to keep that dancefloor going. Class A material as always from Deetron – watch out for his new album later this year!

You can listen to the Character EP on Soundcloud & Youtube.
Get it on Beatport or on vinyl through all the regular channels: Juno / Decks / Deejay / ...

Early support from Josh Wink, DJ Hell, Gilles Peterson, Âme, Marcel Dettmann, Dixon, Adam Beyer, John Digweed, Len Faki and many more.



read more
---
New Deetron chart



Check it out on Beatport!


read more
---
Music Man artists on the road



PETAR DUNDOV
Sat, Jul 06 Rijeka, HR Tunel

DEETRON
Jul 05 ASTROPOLIS FESTIVAL Brest, France
Jul 06 Montreux Jazz Festival Montreux, Switzerland
Jul 06 Infected Music Boat Murten, Switzerland
Jul 13 ANTS @ Ushuaia Ibiza, Spain

ROBERT HOOD
Jul 05 Astropolis, La Suite, Brest, France
Jul 06 Have A Nice Day Festival, Eibergen, NL


read more
---
New Deetron EP out now!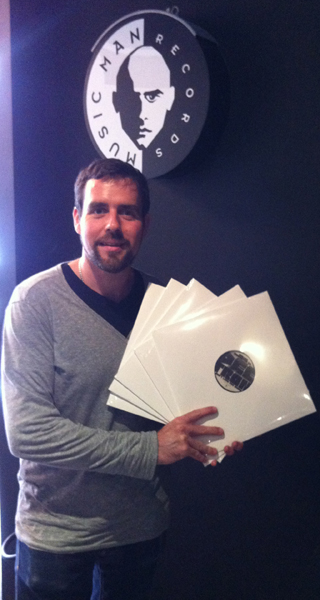 Deetron is on a roll. Fresh off his "Out Of My Head" single with remixes from Kink & George Fitzgerald, he has a new EP ready. "Character" is techno as you can expect it from our Swiss friend; deep but uplifting, refined but powerful. The track comes in two different versions, with the 'Beats' version being more stripped down obviously. "Can't Love You More" on the flip drives on a catchy vocal and goes more toward the (deep) house spectrum, but with a punchy kick to keep that dancefloor going. Class A material as always from Deetron – watch out for his new album later this year!

You can listen to the Character EP on Soundcloud & Youtube.
Get it on Beatport or on vinyl through all the regular channels: Juno / Decks / Deejay / ...

Early support from Josh Wink, DJ Hell, Gilles Peterson, Âme, Marcel Dettmann, Dixon, Adam Beyer, John Digweed, Len Faki and many more.



read more
---
UR Mad Mike remixes of Robert Hood: now also available on iTunes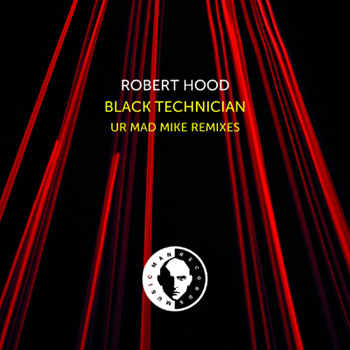 'Motor: Nighttime World 3' is widely regarded as one of the best albums of last year. We're proud to present you the third single 'Black Technician' on Music Man. It includes remixes from the Underground Resistance crew. There are two different versions for you to check out. The 'UR Mad Mike Remix' features founding UR member Mike Banks with edits by Skurge & Ray 7. On the 'DirtTech UR Remix' Mad Mike collaborated with Waajeed, who previously worked together with Slum Village, Roy Ayers and Radiohead. For the people that couldn't get a hold of the 'Nighttime World' 3LP too, the original is included as well and gets a full side.

You can preview all tracks on our Soundcloud & Youtube channel.

Full support from DJ Hell, Adam Beyer, Marcel Dettmann, Scuba, Luke Slater, James Ruskin, Steve Rachmad, Dj Deep, Claude Young, DVS1, Marcel Fengler, 2562/A Made Up Sound, Joel Mull, Sven Väth, Norman Nodge, Marc Romboy, Ø [Phase], Speedy J, Philip Sherburne, Adam X, Sven von Thülen (De:Bug), Heiko Hoffmann (Groove mag), Ripperton, XLR8R mag (8/10!)and many others!

Out now on Beatport, iTunes and vinyl: Juno / Decks / Hardwax



read more
---
<Previous 1, 2, ..., 12, 13, 14, 15, 16, ..., 48, 49 Next>
RELEASES
GET OUR NEWSLETTER
CONTACT US
info@musicmanrecords.net